Rattles on your feet!? Talk about sweet! You know what rattles consisted of when I was a baby? Here, let me show you a picture: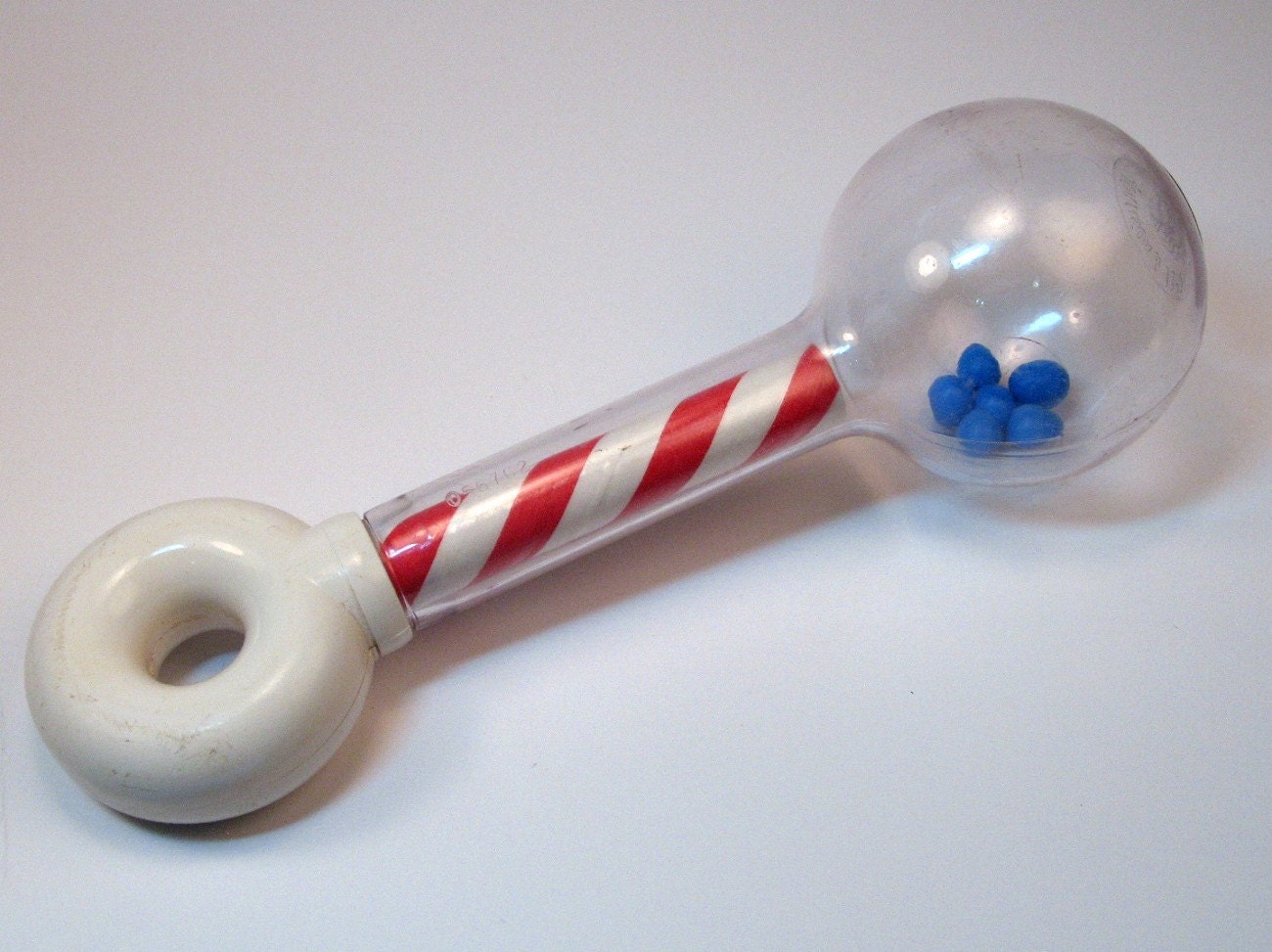 Cute? Yes, I love the whole barber shop post deal going on. But from my experience watching my own children play with rattles, I shudder to think how many times I smacked myself in the head with it. No kidding, I count the bruises in my nightmares. Not to mention, have you ever lifted one of these? Did babies under the age of one even ever get these off the floor? They are bulky and heavy for tiny arms. And big for tiny hands to grasp hold of. And the phone! Don't get me started on the phone rattle! I can see it now. "Ring, ring! Mommy's calling the baby! Now raise the phone ever so elegantly towards your face... on purpose." Yikes.
Now don't get me wrong, I may have been too young to remember the barber shop rattle, but I recall using the phone well into childhood with fond memories. But it really is nerve-racking when in a baby's hands.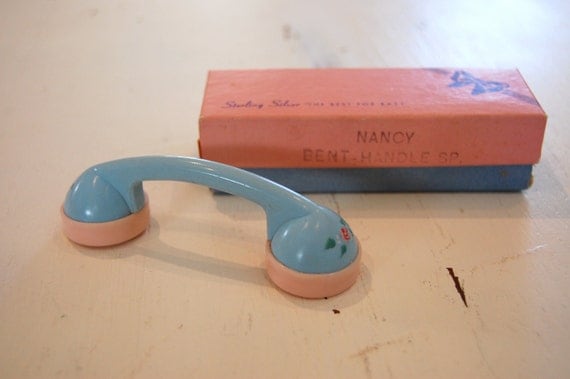 One solution to this are the wrist rattles. GREAT idea! The baby has a soft rattle that you don't have to pick up over and over and over when little one is feeling comedic. You don't have to worry about people thinking you abuse the poor child from all the little bruises on his face, and it rattles any time the baby moves his hand with no real effort on his part. But being on his wrist, it kinda gets in the way of drinking from a bottle or holding toys or other things, like getting him into anything with a five-point harness.
So of course, it only makes sense that the rattles should go on the feet! I suppose you could put the cuff rattles on ankles, but one good kick and I imagine they would come right off! So what solution is there? SOCKS! Heck, yes! Why have I not seen these before now?
squeaker shoes
. You know, the ones that squeak so that you KNOW where your child is. That is a good thing to have when you have little escape artists in your home. Especially little escape artists who can climb gates, maneuver stairs, and open doors (been there, not fun!). Well now they are bringing you rattle socks that match! Did I mention how insanely cute the designs are?
Captain Zuga
, The lady bug ones are Miss Mushi, The panda ones are Princess Sakura, and the Frog ones are called Prince Kairu. Can we just talk about these Princess Sakura ones for a sec? Cute, are they cute! I want a pair desperately for Baby Bee. In fact, I want a pair of these shoes for all of my children. Sadly, they only go to size 10 toddler.
Overall, we are very satisfied with the rattle socks. Now we just need to get him some shoes to match ;)
Except for the product(s) given to me for the purpose of reviewing, I received no compensation for this post. All opinions are 100% my own.